ATHENS — On the morning of June 12, Greek authorities flattened and cleared a squatter camp in the Greek port city of Patras that was home to hundreds of illegal immigrants from Afghanistan. Bulldozers crushed the makeshift houses, setting off a fire, while riot police arrested the few dozen inhabitants who hadn't yet run away.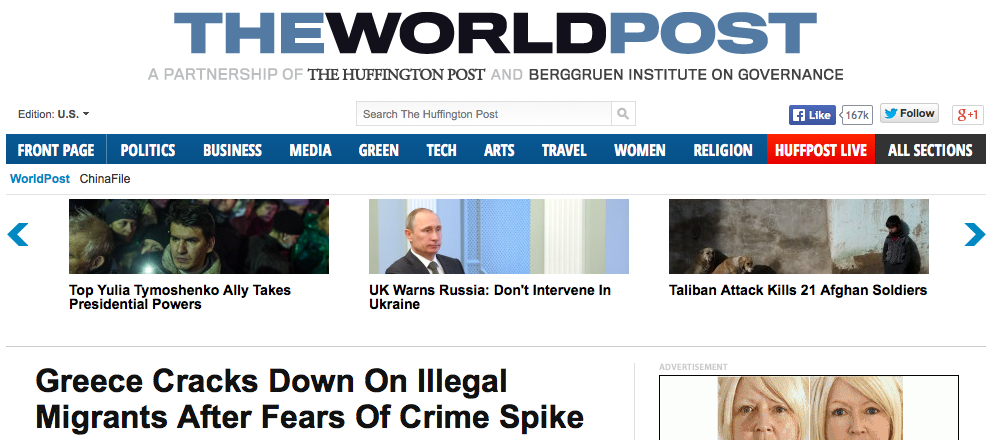 The demolition of the camp, where many Afghanis lived while trying to board boats to Italy, is evidence of a new crackdown on illegal immigration by Greece's center- right government that has human rights groups worried.
The government says it is overwhelmed by illegal immigration and plans to build new detention centers to lock up undocumented migrants.
New legislation rushed through parliament at the end of June increases the length of time illegal migrants can be held to six months from three. Under certain circumstances, this can be extended for an additional 12 months.
The Greek government also says it plans to create new detention centers in unused military bases to house the migrants. According to Greek press reports, the first of these could be ready by the end of July and will likely be located away from residential areas.
But human rights groups and opposition parties say incarceration is the wrong way to deal with the immigration crisis. Greece's existing detention facilities have been repeatedly condemned by the United Nations and European courts for failing to ensure basic human rights. Critics also say the new regulations make it more difficult for legitimate asylum seekers to access the rights they are entitled to.
"It's not a solution to have more and more detention centers. It's not a solution to the migration or refugee problems," said Georgia Trismpioti, director of the Greek branch of Amnesty International. "They did not commit any crime. Their only 'crime,' so to say, is just to enter another country to find political asylum or to find a better condition of life."
A recent report by the Council of Europe, based on 2008 visits to a number of detention sites, found that despite some progress, conditions in Greek facilities remained unacceptable and that migrants ran a "considerable risk of being ill-treated."
Other human rights groups have found similar problems with existing centers.
"The detention centers in the islands of the Aegean Sea, in Samos for instance, in Evros, which is close to Turkey, where a lot of asylum seekers are detained — the conditions are deplorable," Trismpioti said.
But the country's governing party feels under pressure to show it is taking action. The party is still smarting from a recent defeat in the European Union Parliamentary election, during which a far-right party made substantial gains by emphasizing immigration issues.
In recent years, Greece has faced a massive spike in illegal immigration and asylum claims, as more migrants from Africa, Asia and the Middle East find their way to Greece by sea and over the country's land border with Turkey. The government says it is unable to cope with the growing numbers. Last year, nearly 150,000 illegal immigrants were arrested in Greece, although so far this year there has been a slight decline.
The government was slow to respond to the problem, but has recently bumped up diplomacy efforts in an effort to force other European Union countries to shoulder more of the burden and force Turkey to abide by a repatriation agreement.
The move toward detention comes in response to fears that destitute migrants have been resorting to crime and to recent protests in central Athens by Muslim immigrants who alleged that a police officer had defaced a Quran.
Greek Foreign Minister Dora Bakoyannis acknowledged some problems in Greece's response to immigration issues, but denied that the country was guilty of mistreating migrants and refugees.
But she also said her country needs help from the European Union to tackle the problem.
"In order to be able to manage this in Greece, we need European solidarity," she said. "Greece can never be accused of inhumane policy towards the rights of any people who are in Greece."
But Greece's new policy is also part of a Europe-wide trend to use long-term detention to address illegal immigration. Italy also recently passed new legislation that criminalizes illegal migrants and increases the length of time they can be held to six months.
"Most definitely in the case of illegally staying migrants, countries are detaining more frequently and some are even starting to deport more frequently," said Philip Amaral, policy and advocacy officer at the Jesuit Refugee Service, which opposes the detention of refugees and illegal migrants.
Last year, the European Parliament passed legislation allowing member states to detain illegal migrants for up to 18 months under certain conditions. The law also sets out the conditions under which illegal immigrants can be deported from the EU.
Yiota Masouridou, from the Greek Group of Lawyers for the Rights of Refugees and Migrants, said Greece's tough new laws are intended in part to pressure other EU countries to give more assistance to Greece and other frontline European countries.
"It is a reality that this is a country on the border of the EU, and as in Italy and Malta, they face a tremendous problem," she said. "Now the attempt is to penalize migrants. I think this is to try to bargain on a European Union level."
Currently, most illegal migrants are detained at Greece's borders and held for three months before being released with an order to leave the country within one month. But few actually leave and most end up living in a state of illegality, subject to repeated cycles of arrest and release.
Greek police have stepped up raids against illegal migrants living in Athens, but are often forced to release those they arrest because they lack the facilities to hold them and struggle to deport them to their country of origin.
Human rights groups say there are no accurate statistics tracking the number of migrants and asylum seekers in detention, but in 2008 the French NGO Cimade documented 235 camps in the European Union with a capacity of more than 30,000 people.